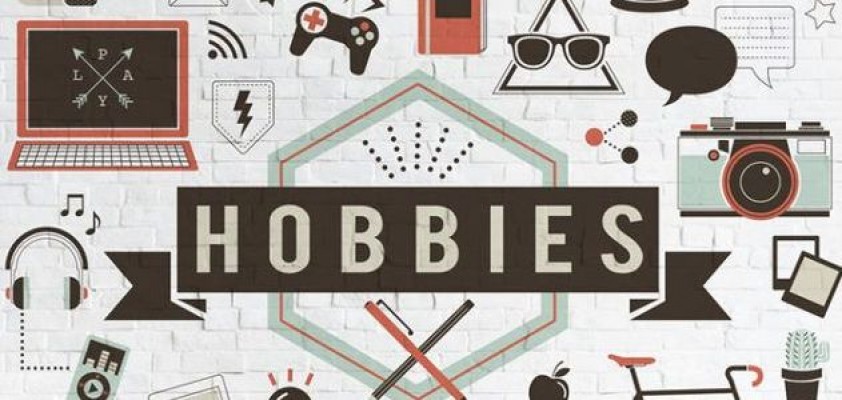 There's a saying: "When hands are busy brain rests".
That's why two out of three of our hobby suggestions for 2022 will be about keeping the hands busy and creative so you can let your mind wander and daydream.
Get comfy, grab a cup of latte and read on…
Today, you will learn more about candle making, wood crafts and yoga!
Let's dive in!
Spark up 2022! Make candles!
Apart from being one the most popular hobbies in the last couple of years, candle making is also a form of art. It helps you feeling relaxed and developing crafting skills. Making candles also gives a space for experimenting with a lot of different ingredients. So how do you start?
It all starts with getting the right wick and wax to fit the style of candle you'll make. Fragrances, dyes, and other items can be added later on in the process.
Start with the mold. You can buy them in any craft shop. Check out hours and flyers for Michaels locations – it's the best place to buy all the details you'll need.
Paraffin wax is another basic requirement, available in the form of granules or blocks. You will also need stearin, which is a material added to melted wax so your candle becomes dense, hard and long burning.
You will also need:
• Votive wicks
• Silicone spray if using metal votive molds
• An old saucepan for creating a double boiler
• Oven mitts
Things to have in mind – Make sure you protect the work surface from melted wax. Use a heavy plastic or newspaper to spread on a flat surface. Remember to add the dye in the melted wax very slowly so that it gets completely dissolved. Always add colors one at a time so that you get to see which one makes the best combination with the other.
Types of candles you can make
Container – Great start for beginners, container candles are made by pouring waxes directly into a container like a glass mason jar.
Pillars – Pillars are thick, firm cylindrical candles that can be free-standing or placed in hurricane containers. It's essential to be attentive to the time you keep a pillar candle burning. If you have a 2-inch diameter candle, avoid letting it burn for longer than 2 hours. For a 3-inch diameter, the limit should be 3 hours and so on. Make sure to select the right wick to minimize the risk of the wax pouring over the sides.
Tealights – Tealights are very small, short candles in a little plastic or aluminum container. They are usually less than an inch high and 1.5 inches wide in diameter. You can also put these tealights in larger containers to create a more elegant look. Paraffin or soy wax work well for this type of candles.
Votives – Votives are also small, cylindrical candles but a little bit taller than tealights. Votive candles are free-standing but can be placed in glass containers to hold the melted wax while it's burning.
Fragrances & essential oils
To adds some more magic to your candle you can use different types of fragrances. A good general rule of thumb is to use 1 ounce of fragrance for every pound of wax, but this guideline can range from 0.5 to 2 ounces of fragrance per pound of wax. This rule will vary based on the type of wax since some can absorb fragrance oils more than others.
Fragrance oil is not the same as essential oils. Generally, fragrance oils are synthetic whereas essential oils are extracted from natural sources. As essential oils are usually in a concentrated form, you will only need a few drops.
Discover the magic of woodcraft
Another great hobby to keep your hands busy and your mind carefree is playing with wood crafts!
All you need you will find in hardware, lumber and hobby stores. Woodworking can include carpentry, carving, sculpture, making furniture and much more.
Depending on what kind of woodworking you would like to take up as a hobby, there are two ways to get started. One is to purchase all your props in a fully equipped shop. The second, and maybe the better way, is to start small and accumulate the tools you need, gradually. This is also a less expensive way to get into the world of arts and crafts.
Consider investing in a kit that comes with the wood pre-cut in the necessary sizes and shapes. All you need to do is to follow the instructions to build your little craft. Kits usually consist of parts for making bird houses, feeders, benches, holders for plants etc.
Note about the wood - When you begin your hobby, use cheaper and softer wood such as pine. Later on, you can switch to poplar, a bit harder type of wood.
Tools to use for woodcraft
A table saw
A small one should do just fine and you can easily get one in the range of $100 to $200. You can use this tool for cutting wood when you build shelves and boxes.
Cordless drill
This is an essential tool for helping you with drilling holes to drive in nails. Drills are a neat way to perforate wood without damaging or splitting it. For about $50-$80 you can buy a 12-volt cordless drill.
Sander
Sander helps you smooth rough edges in the wood easily.
Bar clamps
Bar clamps are very useful to help you assemble your projects. You can choose fairly cheap clamps for around $10.
Router
Use them for rounding corners and similar work. You can get one for under $60.
Miter saw
It will help fix trim work and it's around $100 investment.
You can save at Canadian Tire and tick off almost all the items from your woodcraft tools list.
Revive your body & spirit – start doing yoga!
You don't have excuses not to exercise! And one of the best ways to lift up your body tonus is to start practicing yoga!
Bookstores are filled with yoga books for practitioners of all skill levels, including young children. Indigo and Chapters is the place to search for the right yoga literature.
Almost every fitness center offers some type of yoga class. There is Ashtanga yoga for meditation and visualization, hatha yoga for physical strength and well-being, raja yoga for stress-relief and clarity of thought etc.
Some of the latest trends include "hot" yoga, which is performed in a sauna or other humid atmosphere. Fans of hot yoga believe that the increased output of sweat helps to cleanse the body from the inside out.
Health benefits of yoga
Yoga is known to reduce stress and other mental worries. It can be most helpful for people who find it difficult to focus their thoughts, or those who are prone to depression or anxiety. Different poses focus on different areas of the body, so it is easy to design a personalized yoga sequence to address your medical concerns.
Yoga, being a very calming form of practice, has a beneficial effect on stress levels. The breathing and meditative techniques especially help with inducing a relaxed state of being. This relaxation translates into tangible medical benefits such as lower pulse and blood pressure, improved circulation, a fortified immune system and increased pain tolerance. Yoga has many "invisible" health benefits as well. Studies show it has the power to lower cholesterol and triglyceride levels, lowering the risk of heart disease. Some people find that yoga helps regulate their blood glucose levels, too.
Getting started
There is no need to purchase special equipment, yoga routines can be done at home or in any comfortable, relaxing environment. There is a wide variety of postures, many of which are easy for beginners. Depending which level you reach, poses can get more complex and demanding over time.
Get some loose, comfortable clothing that allow you to move freely. Yoga is often practiced barefoot, but you can use soft shoes or non-slip socks as well. A yoga mat can be helpful, but a thick towel is ok, too. If you have limited range of motion due to age or injury, you might want to invest in some foam yoga blocks. These blocks help you perform poses that might otherwise be too difficult at first.
Most gyms and health clubs offer yoga classes in a group setting. Practicing like this can be useful to learn more about the yoga basics and offer you the opportunity to ask questions if you are uncertain about a technique.
If you prefer to practice alone, you can purchase yoga tutorials and DVDs at book stores. Or simply – use YouTube channels for free. In case you need a new laptop or phone to make watching videos easier, search for Best Buy near you, they'll be your best tech hot spot.
Yoga is fun but you have to be careful!
Always check with your doctor before beginning a yoga routine. You will probably get the go-ahead, since yoga has so many health benefits. But your doctor might advise you to avoid putting stress on certain parts of your body.
In case you don't find what you wanted to get started with your new hobby, you can search for malls by province and territory on our website and purchase all the items you need in the closest shopping center.
Get your hands and body busy and good luck!