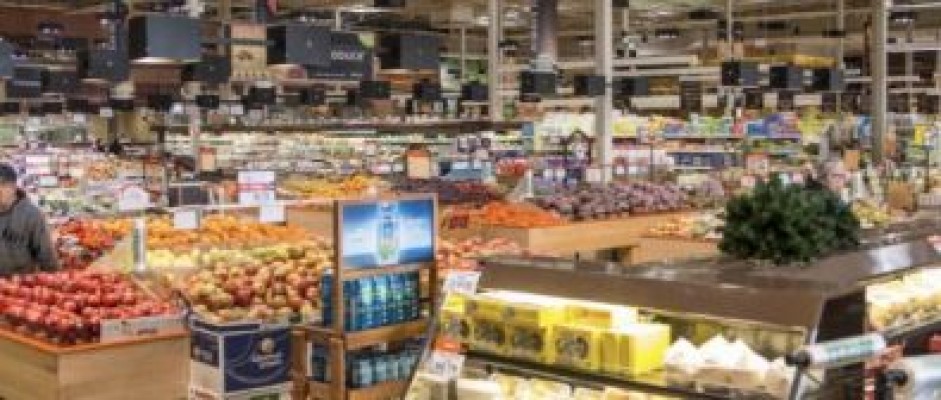 The average cost of monthly groceries for one person in Canada ranges from 162$ – 372$ while married couples will spend anywhere between 370$ – 800$ each month. When it comes to a family of four, their monthly grocery bill may hit the figures up to 1200$!
These numbers show Canadians spend a lot on food. Therefore, it is essential for them to make the most out of the numerous coupons and flyers out there. Today, we talk about how to save money on groceries and where to do it.
Let's shortly explain the difference between coupons and flyers, the first and key step of your saving game.
The major difference between promo flyers and coupons is the physical difference between them. Coupons are physical pieces of paper that have the deal written on them or a certain cash value that you can use while shopping, while flyers mostly just show the different promo offers looking like ads for certain products. However, the digital era is making less and less differences between these two as they both can be easily found on websites and used on either online and in-store shopping.
Saving strategies that work
Round up your costs!
Bring a mini calculator to the store to sum up the costs as you shop. While you're walking around with it, round up each item's price. The 1.59$ product becomes 2$, make 7.75$ item costing 8$, and so on. This way, not only you will have a full cost control of your grocery shopping, you will also be pleasantly surprised when you see how much money you saved once you are done at the checkout line.
Freeze and store your meals
Need to figure out a new way to save money on food? There are so many freezer meal recipes online. Look them up! You can set aside one weekend for this activity and make a bunch of freezer meals. Later on down the road you will be so grateful to yourself for not being too lazy to do this. Freezing and storing meals not only saves money, but you'll also save time. Can't get better than that!
Shop in season
When you're grocery shopping on a budget, it's very important to live by this rule. Buying a pineapple in mid-January will probably cost you an arm and a leg—and it might not even taste good! So, throughout the year, make sure you only buy fruits and veggies that are seasonal.
Try different grocery stores
Don't let a comfortable routine cost you money.
Most of us buy in our favorite stores out of pure habit.
Yes, it must be a cozy feeling of having your own butcher or a friendly local fruit sales lady or the shop is simply the closest to your home or most convenient to head to, but search for more!
One of the good strategies for saving money on groceries is to check the weekly ads in your area for what's on sale at competing grocery stores. You might find that shopping at the store down the street is costing too much in the long run. A bit of effort pays of, because the whole point is to keep extra cash in your pocket.
Eye-level items are a no-no
Do not fall for marketing tricks and shop smartly!
Have you ever noticed how the most expensive items on the grocery shelves tend to be right at your eye level? It's done on purpose. Grocery stores are smart. They want you to go for the priciest items of well-known brands.
Instead, look up and down as you shop. The more affordable brands are usually positioned higher or lower on the shelves. Dig in a bit for the best price!
Stick to a meal plan
A well-made list can save your budget. Stick to your meal plan for the week and enjoy spending smartly!
Meal planning can be a lot of fun when you're learning how to save money on groceries. Pick a day of the week to plan out the meals. Once you decide what you'll make for breakfasts, lunches and dinners, write out each ingredient needed for those meals. Include some snack too. Try to use ingredients you already have on hand before you think about the rest of the ingredients you need to shop for.
Skip the shopping when you're hungry
We all get little crazy when we are hungry. This includes hectically strolling the grocery store aisles like nutcases and buying items we don't need or that we may eat later on (which many times never happen).
Take a deep breath in and step away from all those huge packs of choco donuts and put back that vanilla upside-down cake from the bakery.
Visit the grocery store with a full stomach and you will be amazed by how much lower your grocery bill is!
Buy meat on sale only
Meat is one of the most expensive items on our grocery lists.
So unless you are a happy vegetarian, the other option you have is to become a great meat shopper. It is a nice feeling treating yourself with a juicy steak or extra lean cuts of organic meat, but try focusing on deals and look for meat when it's on sale. You can always stash it away in the freezer, so do not be worried about the expiring dates on the package. Also, look for cuts of meat that are cheaper alternatives to what you usually buy. Pork loin is not bad at all, instead of chicken breasts, opt for chicken thighs, use ground chuck.
If you buy it—use it!
Do not buy what you are not 100% sure you will eat in a reasonable timeframe. There's nothing worse than stinky vegetables and fruit floating in the back of your fridge. Think of all this moldy and rotten food as a bunch of dollars wasted, only because you shopped irresponsibly.
Save by buying only what you will eat and stick to your weekly shopping list. Waste of food is a waste of cash.
Places to shop and save
Sobeys Inc. is the second largest food retailer in the country counting over 1,500 stores operating across Canada under a variety of banners. Headquartered in Nova Scotia it operates stores in all ten provinces. Last year only, this chain accumulated sales of more than $25.1 billion CAD.
One of the most favorite store chains of Canadians was founded in Stellarton, Nova Scotia by John W. Sobey in 1907 as a meat delivery business. In 1924, his son Frank convinced him to expand into a full grocery business. They started serving the industrial regions. From that point until his death, Frank was the driving force behind the business. Sobeys opened its first self-serve supermarket in 1949.
The chain eventually expanded throughout Atlantic Canada. During most of the second half of the 20th century, it was the region's dominant grocer. In the 1980s, Sobeys expanded into southern Ontario.
In 1998, Sobeys became the second-largest grocer in the country after purchasing the Oshawa Group owners of the IGA franchise across Canada. Company already had several regional chains in Ontario, in addition to various food service and wholesale companies.
In 2002, Sobeys undertook major changes in its store design and customer service. One of the most important innovations was the introduction of Ready to serve.
Find flyers for your local Sobeys and make the most out of current summer deals!
Metro Inc. is the third largest grocer in Canada, after Loblaw Companies and Sobeys. This Canadian food retailer is operating in the provinces of Ontario and Quebec with its base in Montreal at 11011 Boulevard Maurice-Duplessis.
Metro now holds the second largest market share in the food distribution and retailing business in Quebec and Ontario with nearly $11 billion in sales and more than 65,000 employees. Its stores operate under the banners Metro, Metro Plus, Super C, Food Basics, Marché Ami, Les 5 Saisons and Marche Adonis.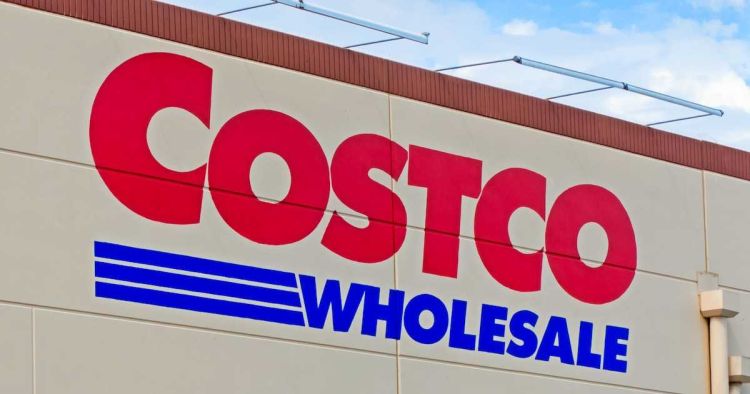 This is the second best place where you can shop and save while buying your groceries. There are numerous flyers for Metro grocery stores. Do your research and shop smartly!
Third option for a time and cash-saving grocery purchase, especially in these circumstances is turning to online delivery services.
There are numerous benefits of this way of shopping but the two key ones are – time saving and security. Another thing to have in mind is that this way of purchsing will be far more secure for all the older people or the ones wth severe medical conditions, who are at risk if they shop in stores being exposed to contact with crowds.
Most major chains in Canada use an online ordering system, and offer one-time deliveries or a regular service through subscriptions.
Delivery is done by courier, driver or mail service. There's often a minimum order and many companies will lower shipping fees for larger orders. You can schedule when you want the delivery, and it will take anywhere between two hours and seven days. It all depends on the company and how big your order is.
Try online grocery delivery services as the third option for smart grocery shopping and you won't regret! Now more than ever, saving each dollar is a thing to do!