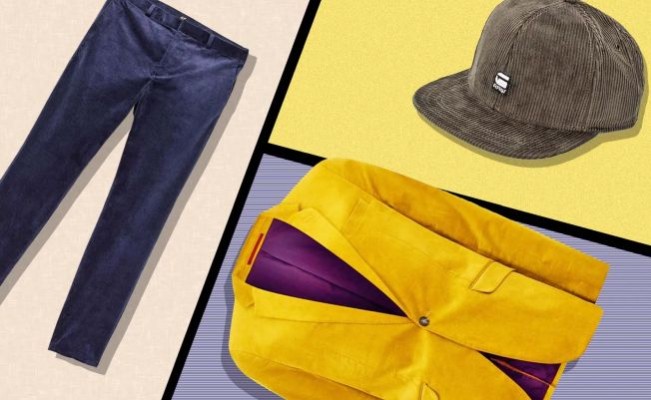 Canadian winters can be demanding. Even the biggest fashionistas struggle to look chic and elegant. If you want to keep your winter outfit stylish during harsh negative temperatures, read our blog! We bring you tips on how to look perfect while staying warm even when the temperatures drop way below zero.
Tip No 1: Check What You Already Have in Your Wardrobe
Before shopping for new warm winter clothes, go thoroughly through what you've got at home. Reserve a day to check every item of your wardrobe – from basic T-shirts to mittens and shawls. Sort them out – usually, if you didn't wear the item for more than one season, it's either forgotten (unlikely) or unfitting (you will probably not wear it again) – remember the Mari Condo rule. Donate the unnecessary items to Goodwill or to your friends and family.
For the rest, try combining individual pieces to see how many outfits you can create. Mark missing items or those that don't fit any combination, then write a shopping list – and your journey for winter shopping in Canada may begin!
Tip No 2: Don't Shop for Individual Items: Create a Style
Don't go shopping for a single item. Have a plan and if possible, buy a whole set of clothing. Sure, getting the parka you have always wanted or buying spontaneously a pair of shoes with an 80% discount may be satisfying, but will this item fit your wardrobe and style? So, reserve a day to pick pieces you can mix and match. Try the whole outfit together: does the sweater fit in the narrow sleeves of the parka comfortably? Do the colours match? If you want to improve your existing outfit, wear it to the shop if possible. See how your boots look with your skirt. Check the length, pattern, fabric, and style – everything should match.
Tip No 3: Layer Smart and Cozy
Do you want to keep yourself warm and look your sharpest? Invest in layering. More layers will preserve warmth better than one puffy sweater and jacket. Prepare at least three layers: the first one should be snug and well fitting. Try a basic long sleeve T-shirt from merino wool or cotton. Have a palette of basic T-shirts for different occasions. Always keep one colour – a neutral piece that can be well combined. If you are heading to a more official event, like a theatre visit or a business meeting, pick a silk blouse. During harsh temperatures, add a tank top under the basic layer. For the frostiest weather, consider buying quality thermal clothes.
The mid-layer is usually more visible. Experiment with different styles, colours and textures. For winter days, a high-quality woollen sweater over a basic turtleneck to create an extra warm layer. The outer layer should protect you from frost, snow and wind. Have one long puffed parka for casual city days and an elegant woollen coat for special occasions. Try shopping at Nordstrom to get the best deals on jackets and coats.
Tip No 4: Capsule Wardrobe Will Keep Things Tidy and Trendy
The concept of a capsule wardrobe comes way back from the 70s. It stems from a basic premise that your individual pieces of clothing should complement each other to create at least three different outfits. This way, you will minimize the number of items while maximizing the combinations.
For winter clothing, you would need several core items that create the basis of your new capsule wardrobe. While those should be basic and timeless, you can add some matching pieces that are trendy and high fashion. This way, you will always be in style! For the newest trends, check out the greatest brands. You can get great tips for outfits from Tommy Hilfiger, to name just one.
To save time, you can pre-select the combinations every week to ease up your morning routine. Remember that our brain has to make about 35.000 decisions each day, so why overload it already in the morning?
Tip No 5: Jacket or Coat as a Fashion Statement
In winter months, the streets of Canadian cities turn into dark colours. Not because of the shortage of daylight – most of the population prefers simple black parkas and puffer jackets. Try another colour this season to stand out from the crowd. Vibrant colours and bold patterns will brighten both your outfit and your mood. Much needed during winter. This year, try bright yellow or chocolate brown. For getting the most original fashion statement pieces, browse for places to shop in Ottawa or other cities on our pages.
Tip No 6: Take Good Care of Your Items
Snow looks beautiful but can damage your wardrobe. If you don't take proper care of your winter boots, jackets, gloves or beanies, they will soon look worn out and old. Keep that in mind, especially on those snowy days when you come home soaking wet. Clean and dry your boots properly. Hang all wet items except woollen ones that should be laid out flat.
Before washing, brush all visible dirt off. Check properly which items can be machine washed and dried: some thermal clothing, puffer jackets or woollen mittens could be damaged. If you have a fur hoodie on your jacket, zip it off and wash it separately. Don't tumble dry your sweaters: instead, lay them out flat. Bring your coat to the dry cleaner: washing at home could ruin it.
Take good care of your boots: apply impregnation regularly. Clean all salt from the streets immediately and carefully: it can ruin any shoes, especially leather ones.
Tip No 7: Pick the Right Materials to Feel Comfortable
Running to a meeting through morning slush, then sitting in an air-conditioned conference room, having lunch in a restaurant, and then walking through the snowy streets. A typical winter day includes many temperature changes. At the end of the day, you might feel sweaty and uncomfortable. The right materials can keep you warm and minimize sweating. In winter, don't wear cotton or other moisture-absorbent materials. Avoid cheap polyester or other synthetic fibres as they don't breathe and make you sweat. Prefer silk, wool, or cashmere. For jackets, tweed is a great choice. For puffer jackets, down provides better insulation than synthetic materials.
Tip No 8: Quality Winter Boots
When the city gets all slushy, you need a good pair of shoes that keep you dry and warm. Get a pair of stylish winter boots that will help you get through the winter. Have at least two pairs ready in case one of them gets wet. If you like winter activities, have an additional pair of hiking shoes. Pick those with proper insulation: synthetic fur or wool. Some brands provide temperature ratings: take it with a grain of salt as those are not standardized.
Tip No 9: Discrete Rechargeable Hand Warmers Will Keep You Warm in Style
Although you invested in the best gloves, Canadian winter can surprise you. If you are always cold even with all the layers on, try a discrete additional heat source. Simply carry a pack of hand warmers ready in your pocket. This extra heat will make you feel more comfortable and protect your hands during extended hours outside. You can even get toe warmers – look for ultra-thin ones that you can hide in your fashionable shoes.
Tip No 10: Accessories Elevate any Outfit
The smallest details create the greatest style. Winter is the best time to be creative with your accessories. You need them anyway: bulky shawls, trendy beanies, or elegant gloves. If carefully picked, they can elevate your style and make you look fabulous.
If you are bored with your old coat, freshen it with a belt. Add an oversized woollen or cashmere shawl. This simple trick will change your outfit and improve your style. You might even get asked if you had bought a brand-new coat!
Sunglasses are another way to improve your outfit. Don't be afraid to use them in the winter – you need to protect your eyes from all the shining snow! If you don't like beanies, wear headband ear warmers. They come in various colours and styles and make you look fresh and young. For frosty weather, try wearing a balaclava. They are both trendy and warm.
Don't forget other accessories! When you are all puffed up in all the layers, it might be difficult to answer the phone or pay with a credit card. Apple iWatch is a practical accessory especially handy in the winter.